---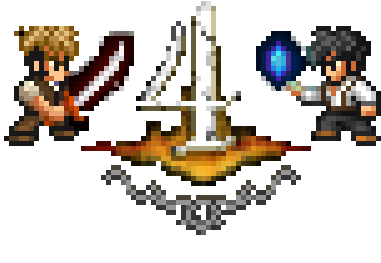 ---
October 25th, 2012

Penny Arcade's "On the Rain-Slick Precipice of Darkness 3" Now Available for
iPhone, iPad, iPod Touch, Select Android Platforms, and Mac
With bonus content! "Lair of the Seamstress" DLC built in to new platforms, free add-on for PC and Xbox

October 25, 2012 – Seattle, WA – Penny Arcade's "On the Rain-Slick Precipice of Darkness 3" releases today for iPhone, iPad, iPod Touch, Android and Mac, following from its earlier availability on PC and Xbox. The game, which chronicles the saga of Apocalyptic Studies scholar Tycho Brahe, and his volatile, probably entirely human partner Jonathan Gabriel, now includes the "Lair of the Seamstress" DLC. This brutal bonus dungeon features unique mechanics designed to test players, and find them wanting.

In the ever escalating perils on the increasingly Rain-Slick Precipice, Gabe and Tycho encounter a cunning evil Doctor, a series of Unexplainable Thefts, a Mysterious Book of Power, Enigmatic Supernatural Forces, Hobo Kings, Roboids, and more!

Joystiq calls the game "An easy recommendation" and Wired.com's review says it's "Filled with quality." The new platform releases announced today will, no doubt, inspire people to say even
nicer things.

Zeboyd Games, the creators of "Cthulhu Saves the World" and "Breath of Death VII: The Beginning", have developed the game with Penny Arcade. Zeboyd's stylized pixel-visuals and inspirations from all-time classic RPGs have come to define their games. The new Rain-Slick Precipice game builds from the visual style established by Penny Arcade's Mike Krahulik, and Jerry Holkins has collaborated closely with Zeboyd's Robert Boyd and Bill Stiernberg on the story and script. TinkerHouse Games, which partnered with Zeboyd on the iOS and Android releases for "Cthulhu Saves the World", has taken on the new platform adaptations for "On the Rain-Slick Precipice Darkness 3" as well.

The game's website (found at http://www.rainslickgame.com) has information and links for downloading the game on all platforms. This new DLC, as well as the next one, are available at no additional charge for any version of the game.

About Penny Arcade

Equal parts online comic and commentary, Penny Arcade (www.penny-arcade.com) keeps its finger on the pulse of the gaming industry, prompting conversation and controversy alike from community members to industry experts. What started as a hobby in 1998 for Jerry "Tycho" Holkins and Mike "Gabe" Krahulik has grown into an online phenomenon serving over 70 million page views a month to millions of readers worldwide. In addition to the comic strip and PAX (www.paxsite.com), Penny Arcade has expanded its reach to include the PA TV web broadcasting channel, The Penny Arcade Report, a growing line of merchandise, a video game series and management of Child's Play (www.childsplaycharity.org), a gamer-driven charity for children that spans the globe.

About Zeboyd

Zeboyd Games is a maker of quality retro RPGs including Penny Arcade's On the Rainslick Precipice of Darkness 3 & 4, Cthulhu Saves the World, and Breath of Death VII. For press inquiries about Zeboyd Games or any of our games, please contact Robert Boyd at rdespair@gmail.com or visit our website at http://zeboyd.com

About TinkerHouse Games

TinkerHouse, Inc. is an independently held development studio formed in 2011 by longtime veterans of both the digital and analog games industries. Together, they have over 30 years of experience developing and marketing games across a wide range of channels. Penny Arcade's On the Rain-Slick Precipice of Darkness 3 is their fifth release on the mobile platform.